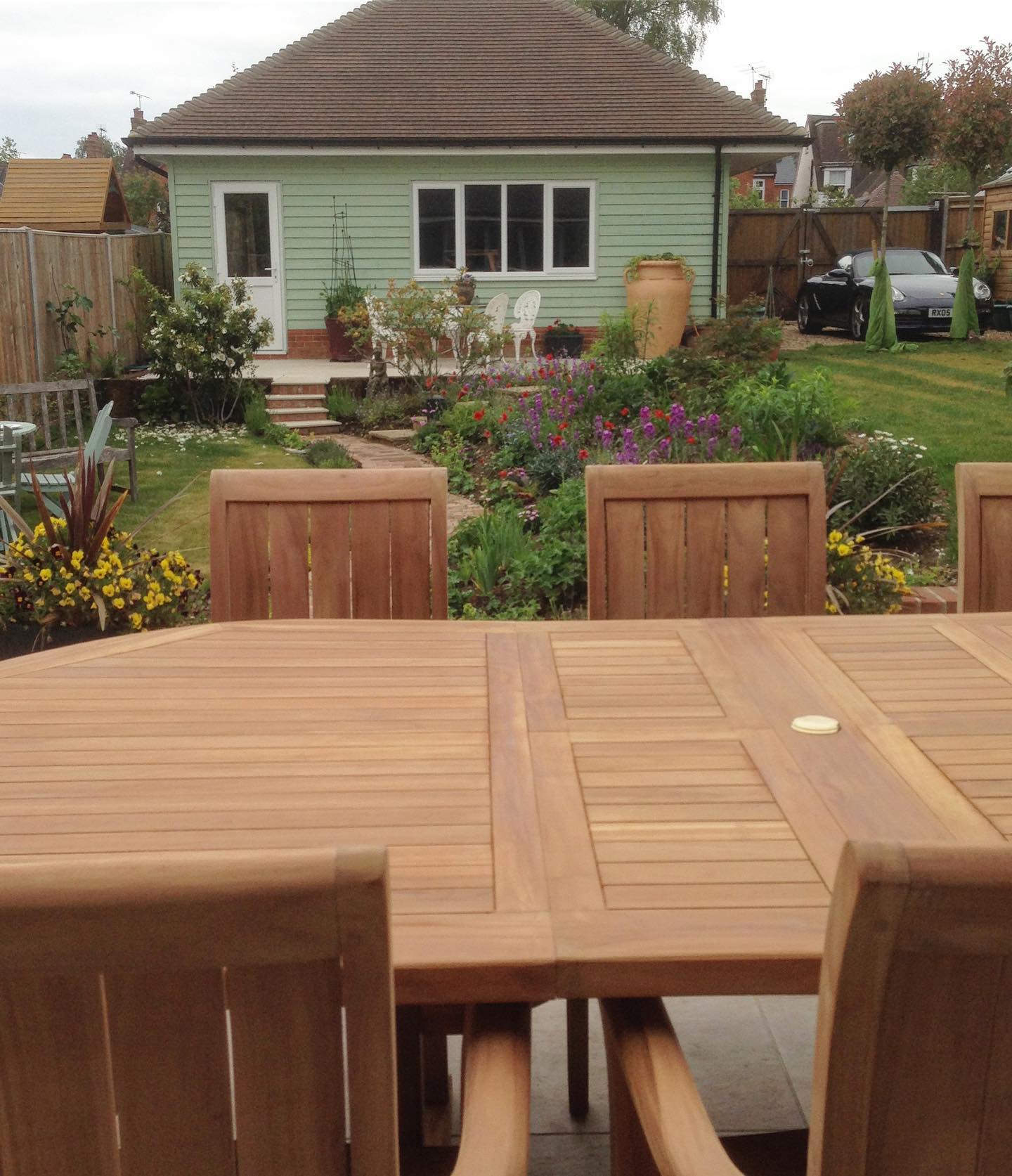 A stunning garden in Farnham finished off with some of our finest teak garden furniture. Your own little paradise at home.
These are our Teak Earl Stacking chairs which, as the title suggests, means they can stack and be put away for the winter. The table featured is our extra thick top and extra deep Teak Oval Double Extending Table.
If you look after your outdoor teak furniture by giving it a little rub down once or twice a year with warm soapy water you'll find you can keep the surface smooth and keep the wonderful silvery finish that it acquires. You can of course apply teak oil if you'd prefer your teak not to silver but please make sure your furniture is 100% clean, dry and smooth before applying.
Here is my 7 year old Teak Oval Extending Table which I cleaned in the Spring and has never been oiled.