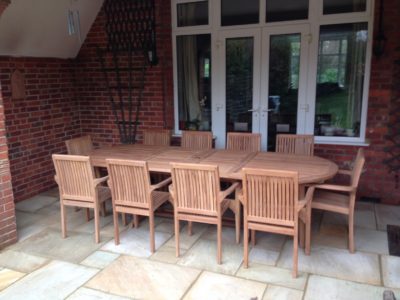 A time for giving, a time for getting, and a time for Teak Garden Furniture apparently! Is it mild enough to be eating outside? I know one of our customers cooks her turkey in a BBQ!
We've just delivered our 7th garden set in a week including supplying the Christmas Pop-Up Village in Guildford!
Now is a great time to buy with amazing deals on all of our teak. Our little teak picnic tables are popular Christmas presents at £35 each or if you've a little more to spend what a present a classic teak garden bench would make. Our solid teak two-seater benches are now only £179! Give us a call for our special prices or pop in if you're close by, we've plenty of other gift ideas and unusual pieces to make your home more beautiful this Christmas.