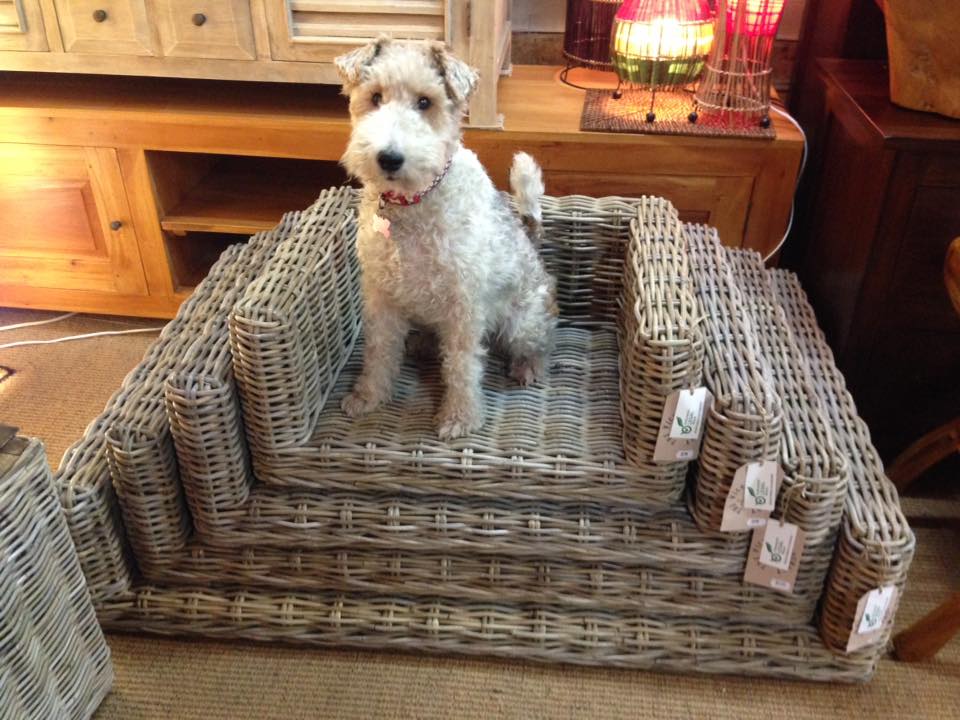 A little fox terrier named Cabbage came to the barn today and wouldn't leave until her owner would buy one of these beautiful wicker baskets (cushions not shown). There's a whole range of these baskets at Villa & Hut now with bench seats, log baskets and washing baskets.
They're not on our new web site just yet so you'll have to come by if you're local! There'll be loads of new products on our web site in the coming weeks.
Thanks, Will and Martin.